Transform your room into a Peaceful Oasis!
Introducing the Humidifier with Flame Special Effect! Its like a Mini cozy campfire right in your room! It keeps your room fresh while creating a Beautiful flame effect by shining LEDs on the water vapor!
Elegantly Set The Mood with a Mesmerizing Flame!
The Humidifier with Flame Special Effect is the best way to liven up any room. Its sleep design paired with its flame effect is guaranteed to impress. 
Nourish and Rejuvenate Your Skin!
Using a humidifier is proven to help your skin stay happy and healthy. Keep your skin hydrated so it can flourish and glow!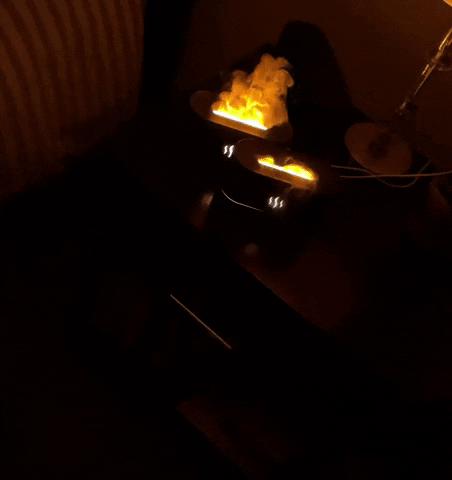 Breathe Easy With Built-In Air Purifying!
The Humidifier with Flame Special Effect filters dust and lint out of the air to make your room feel fresher and less stuffy. To add, it is 100% aromatherapy-friendly. Add your favorite fragrance or essential oil to promote relaxation, focus, and mental well-being.